Address
4 Bark Street East, Bolton, BL1 2BQ

E-Mail
info@legalpracticesupport.co.uk
Website
www.legalpracticesupport.co.uk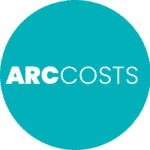 ARC Costs provide a specialist costs draftsman service to solicitors and litigants in person. The services offered by ARC Costs include Precedent H preparation, Bills of Costs, and assistance throughout Detailed Assessment.
Bark Street Digital are a digital marketing agency specialising in web design, SEO, content creation, and social media management for all types of B2B and B2C businesses.
Briganti Physiotherapy regularly work with our clients to assist in personal injury matters and  facilitate treatment and rehabilitation  for their clients.
Kept Fit are a local community gym based in Bolton which we have links. We also work alongside Kept Fit as part of our sponsorship programme, providing remote physical education classes for primary school children and an Athlete Scholarship Programme.