Legal Practice Marketing – Market Your Law Firm
At LPS we specialise in providing legal practice marketing solutions . Our goal is to ensure that by implementing and optimising your marketing strategy , we can deliver real financial returns to your business by attracting potential clients and improving your lead generation.
Our marketing team have extensive years of legal experience as well as marketing experience. This combination places us in a unique position to provide advice and create informative and accurate legal content for your website and social media pages. 
We can provide a range of  legal marketing services, and implement a number of useful strategies, to increase your law firm's online presence.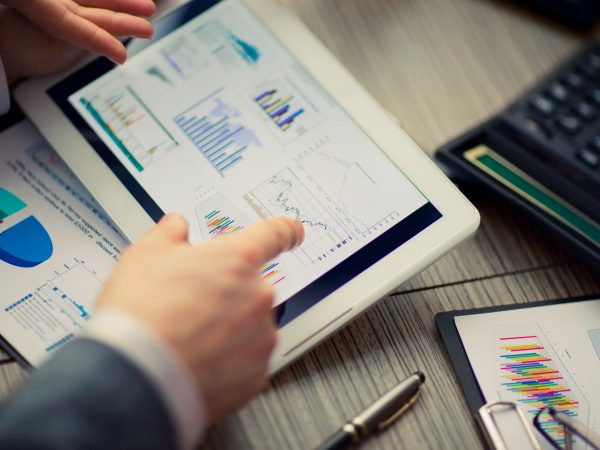 Legal practice Marketing- Frequently Asked Questions
Is Online Marketing Essential For My Law Firm?
In today's digital climate, having an online presence is necessary for the survival of many businesses. When choosing a solicitor or legal services provider, many potential clients will conduct online research to find the right provider for them. In many cases, this will initially involve a google search which will show countless results of law firm websites, making it difficult for many law firms to compete. Having a great marketing plan will help your law firm get noticed by your target audience and stand out from the competition.
At LPS, our legal practice marketing solutions will help to ensure a return on investment and maximisation of profits, generated through increased brand awareness, followed by improved lead generation.
At LPS, we can adapt our legal practice marketing strategies to meet the needs of your firm. We offer bespoke retainer packages at competitive prices, with a marketing plan tailored to your budget. We offer organic content marketing within our bespoke packages which can involve SEO article writing and blog post marketing, as well as an SEO review of your website to ensure all your web pages are raking well on search engines. We can also provide SEO content for all webpages.
We can also include the setting up of paid advertisements within our packages, however, a budget for this must be provided by the client. Paid advertisements such as pay per click Google ads and Facebook ads are a more expensive method of marketing, however, they can be particularly effective for legal practice marketing.
Which Areas of Law Can You Provide Marketing For?
As well as having legal experience, our team are highly skilled researchers and can therefore provide marketing assistance in any practice area. We can provide ideas on potential articles, blog posts, social media posts and website content, based on our research on the area of law required. We also welcome input from our clients and can create content on any matter as required by the firm.
Our Firm Has No Online Presence- Can You Help?
Yes! The LPS team are IT experts. We can assist in all aspects of digital marketing, from website design to creating a Facebook page or any other social media pages, designed to suit your firm's brand.
Which Services Do You Provide?
We provide all types of law firm marketing including:
SEO web page content creation-

We offer packages which include an SEO review of your business website and we can then recommend changes which could be made to webpages to increase the SEO of each page.
SEO article and blog writing service-

Our legal practice marketing services include a content writing service. Having informative content is crucial to law firm's website as it will attract the interest of potential clients.
Social Media Management-Our marketing packages can include the management of your social media profiles, with the creation of regular posts to drive more people to your website and improve your online presence.
email marketing- Email marketing can be useful for generating business from existing clients, generating loyalty to your firm's brand.
Website creation and design- Having a business website which is well designed can be a massive advantage to your firm. Clients are more likely to trust a firm with a more professional website, therefore, investing in the creation of great website will result in an increased number of clients.
Social Media profile creation and design-

Social media marketing has become increasingly popular with the ever-growing number of the public utilising this is their primary means of reading new content. It can be a great way of increasing brand awareness and targeting potential clients.
Paid Ad Campaigns- We can include setting up paid advertisements within our packages. Paid ads, such as pay per click Google ads and Facebook ads, are a more expensive method of marketing, however, they can be particularly effective for legal practice marketing. A budget for paid ad campaigns must be provided by the client.
Tracking and Reporting- We offer law firm  marketing services to include tracking of the performance of your websites and Ad campaigns. We can provide reports with an overview of the performance .
Why Choose LPS for Legal Practice Marketing?
The experienced marketing team at Legal Practice Support can provide marketing solutions to increase your firm's online presence and create increased awareness of the legal services provided by your business.
The law firms we assist benefit from greatly improved profits as a result of creating and developing their marketing plan through search engine otimisation strategies, social media and online ad campaigns.
The incorporation of a good marketing strategy is essential in the current legal climate as the increasing competition in a crowded market, and from larger law firms with significant resources, can make it difficult to make your firm stand out from the crowd.
We believe that our combined legal and marketing experience puts us in an optimal position to provide advice and create legal content for your social media pages and website.
Our marketing team is headed by Stacey Owens who oversees all marketing projects to ensure work is completed to a high standard for all clients.
If you would like to discuss how the LPS marketing team could assist your law firm by providing legal practice marketing services, please do not hesitate to contact stacey@legalpracticesupport.co.uk for further information.
We also provide legal costs assistance and Proclaim Development for SME law firms.
We have recently assisted a SME law firm based in London specialising in Housing Disrepair Claims. This firm had little to no online presence and their SEO ranking for legal practice related keywords and phrases was very low prior to contacting us for legal practice marketing assistance.
After working with this company for a number of months, and providing SEO friendly articles, targeting specific keywords, as well as managing their social media accounts, this firm is now ranking highly on the first page of Google for many housing disrepair related keywords. The firm has experienced a rapid increase in the number of leads and potential clients due to their increased social media and search engine presence.
We are now working with this company to increase their SEO ranking in other practice areas as well as maintaining their high housing disrepair ranking.

SME Law Frims
Legal Practice Support (LPS) provides those services to SME law firms that help them grow, and quickly, that typically aren't financially viable to bring in-house to begin with.

Get Legal Advice
Our marketing, case management development and legal costs expertise are all interlinked, making sure that we support the growth of your law firm from start to finish.

Unique
We are a unique combination of services that cannot be found elsewhere, as a result of which our level of expertise and collaboration is well beyond any other legal support business on the market.
10 Years of Experience

in Various Cases
We understand the need for professionalism, excellency and confidentiality. Think of us as your Marketing, Proclaim and Legal Cost specialists that can help grow your law firm.
We're Here To Support Your Practice
Contacting us is free. It is our goal to put you at ease and offer expert advice on Proclaim, Cost Drafting and It Support. 
If you would like to speak with someone directly