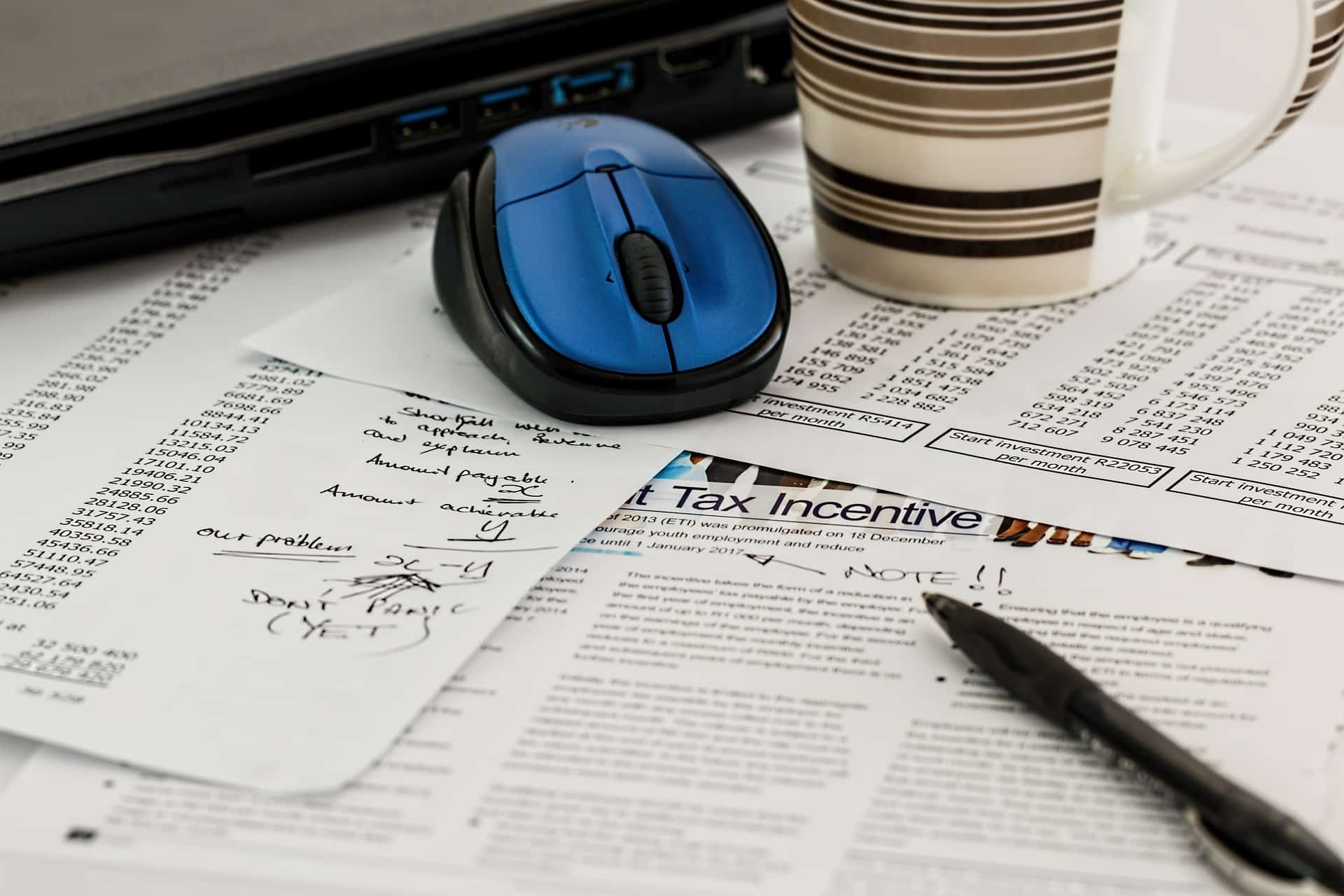 Money laundering is a crime which puts law firms at high risk of becoming a target due to their credibility. It is not a victimless crime as it is usually responsible for the funding of other crimes including drug trafficking and the financing of terrorism. The UK anti money laundering (AML) rules are in place to prevent money laundering within all businesses.
There have been some major changes to UK anti money laundering (AML) rules which came into effect on 10th January 2020 with the introduction of The Money Laundering and Terrorist Financing (Amendment) Regulations 2019. These regulations provide an update to the Money Laundering, Terrorist Financing and Transfer of Funds (Information on the Payer) Regulations 2017 (MLR 2017).
The new AML regulations provide strict rules and guidelines which all financial institutions and businesses should adhere to in order to prevent financial crime. The prevention of money laundering and counter terrorism are now a top priority for law enforcement so the new AML rules should be of utmost importance to all businesses at risk of being used for money laundering and terrorist financing.
How can Law Firms Ensure Compliance with the New AML Rules?
The SRA has recently targeted hundreds of law firms and more than 40 solicitors were struck off or suspended in the last five years for failing to have adequate anti-laundering checks in place. As the AML rules impose strict sanctions for businesses who do not comply with The Money Laundering and Terrorist Financing (Amendment) Regulations 2019, it is within the interest of everyone that all Solicitors introduce or update existing policies for identifying, monitoring and reporting suspicions of money laundering.
There are many ways in which a law firm can ensure that they comply with the new AML rules. It is a legal requirement for solicitors to carry out risk assessments to avoid the risk of money laundering when dealing with clients.
It is essential that all law firms have a vetting process in place to check for money laundering risks when taking on new clients. Any high risks or warning signs should be reported to am manager or the appropriate person within the business.
The AML rules require that a  Money Laundering Reporting Officer (MLRO) should be appointed within a law firm. This is usually a senior member of the firm who has access to all files so that they can effectively design AML compliance systems and processes. All file handlers within the firm should be aware of the warning signs and they should know who to report suspicious activity to.
How can Proclaim Help?
To assist with the compliance of the new AML rules, Legal Practice Support's Proclaim Development team has created a process to ensure a strong anti-money laundering process can be implemented for all case types within the Proclaim software itself. We have set up the following to ensure compliance of AML is made as easy as possible for your law firm:
Vetting Process
LPS have developed an anti-money laundering process to ensure all new clients are vetted for money laundering risks. This process can be set up to mandatorily form part of any case type. As firms are required by legislation to have a risk assessment in place, it is therefore of paramount importance that you have fully compliant processes in place.
Following the AML rules and the guidance set out by the SRA, the process created by Legal Practice Support mandatorily requires any new client to have been fully risk assessed. There is also a requirement within the process for warning signs of money laundering to be checked and for all ID documentation to have been provided from the outset.
Any high risks, or warnings signs identified are then flagged to the relevant person within the business.  From here, instructions can either be approved, rejected, or further information requested.
Reporting
To ensure compliance with the AML rules, a single report can be provided to offer a summary of Management Information. This will ensure that full money laundering checks are completed by all staff.  The report will flag all cases that have not had checks completed, or those with which there are outstanding Manager approvals.  This ensures no case is left unaudited, and that there is no way of cases 'slipping through the net'.  This ensures a fully compliant anti-money laundering process is in place for all cases.
Suspicious Activity Reports (SAR)
Suspicious Activity Reports inform the National Crime Agency of any known or suspected criminal activity such as money laundering or financing terrorism Submitting an SAR will protect your firm against the risk of laundering the proceeds of crime.
Proclaim can be useful with SAR's as it can be developed to provide the ability to prepare SAR's to authorities when required by your law firm.
How can Legal Practice Support Help?
If you would like to discuss how to incorporate rigorous anti-money laundering processes into your Proclaim system, or to discuss general Proclaim development, please do not hesitate to contact james.denby@legalpracticesupport.co.uk for further information.
James Denby is Head of Proclaim Development at Legal Practice Support and possesses in excess of eight years' experience, both in-house and as an external consultant, in developing legal case management systems.  James is also uniquely in the position of having worked as a Senior Manager within a law firm, and as having conducted his own caseload as an experienced Paralegal.  As a seasoned Proclaim Developer, James understands the requirements of any IT system/workflow/task from the view of the user, as well as from an IT perspective.
Read More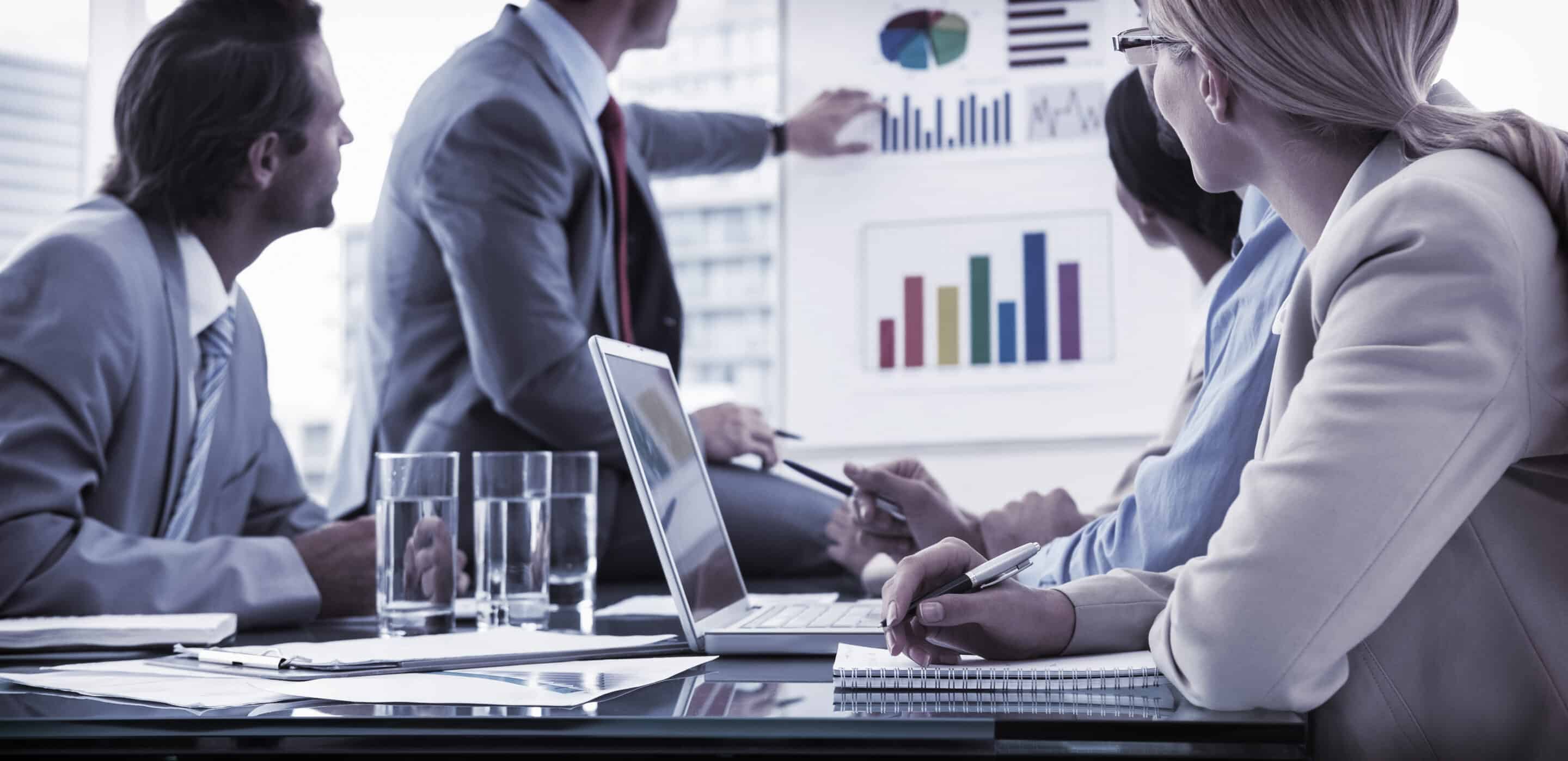 In a recent article, we discussed how the Proclaim Development team assisted an ATE insurer to merge their 3rd party data directly into their Solicitor clients' Proclaim case management system. This is just one of many examples of how our team of developers can implement proclaim integration to assist in optimising the efficiency of your law firm by synchronising your Proclaim system with a number of other third party systems allowing you to enjoy full and seamless bespoke IT solutions with Proclaim as the data hub. How else can Proclaim integration with third party systems assist your law firm?
Proclaim Integration with External Parties
Do any of your existing partners have a digital environment of their own? Proclaim integration with the systems of key suppliers, such as ATE insurers, medical agencies and counsels, will ensure that data from these partners can be automatically exported directly into your system using secure web technologies. This can all be done on the pressing of a button saving a significant amount of time for fee earners and all involved.  Proclaim integration with third parties can help ensure that you never lose another medical report or ATE policy in the email abyss. Having all data and correspondence accessible, directly in your Proclaim, from the moment your partners send it to you, will help your business run a lot more smoothly and efficiently.
A Proclaim data import can be useful when receiving data, such as new client details or a medical appointment, from an external party. This type of Proclaim integration provides us with the ability to move all external data directly into the proclaim system. The main benefit of this is that it eliminates task of manually keying the data into your Proclaim system.
Proclaim Integration with Basic IT Software
Did you know you could synchronise Proclaim with basic software such as Microsoft Excel? Integration with this type of software can help provide MI reports by exporting data into excel and PDF formats to provide you with vital information.  Financial, Management Information, Dashboard, KPI and Trend Reporting are some of the key areas in which Proclaim integration with third party software can be extremely useful. At Legal Practice Support, we have years of experience creating versatile and detailed reports to provide a range of different business functions.
How Can we Help?
At LPS, we are skilled in designing software solutions that fit 100% with your business needs. In the increasingly competitive and challenging legal industry, full integration and harmony for your IT real estate is vital for maximising your businesses efficiency. LPS can help synchronise your Proclaim system with many other third-party systems. We can also help manage projects that enable you to access real-time data within Proclaim, working alongside 3rd party development companies to achieve your goals.
If you would like to find out more about Proclaim integration and how a Proclaim Developer from the Legal Practice Support team could assist your firm,  please do not hesitate to contact james.denby@legalpracticesupport.co.uk for further information.
Read More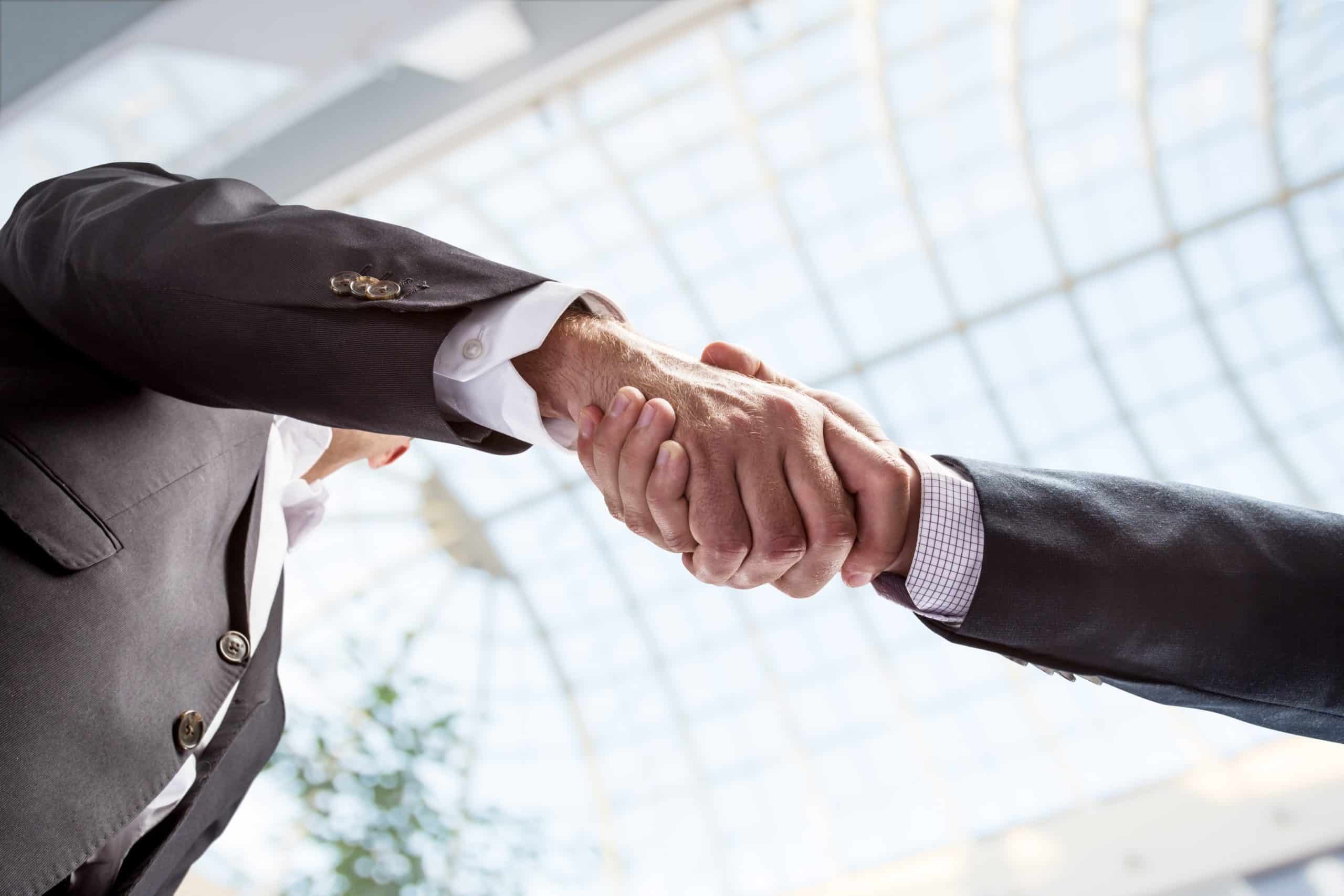 Accepting or rejecting a Part 36 Offer can come with some very significant consequences which are set out in in Sections 13 and 17 of CPR 36. These consequences highlight the importance of ensuring that the Part 36 Offer being made is valid as it can have a large impact on the level of costs which can be recovered. The judgment in the recent case of King V City of London Corporation is of great value to costs lawyers as it highlights the significance of the structure and contents of a valid Part 36 Offer. In this case, the validity of a Part 36 was questioned as the offer was made exclusive of interest. In the case of Horne v Prescot (No 1) Ltd [2019] EWHC 1322 (QB), it was held that a Part 36 Offer made exclusive of interest can be effective in the context of detailed assessment proceedings however,  the Court of Appeal has now clarified their position on the matter in King V City of London Corporation and held that a Part 36 Offer cannot be valid when interest has not been included in the offer.
What is a Part 36 Offer?
A Part 36 Offer is usually made as a tactical step to settle the claim early without having to proceed to Court or a Trial. It is an offer to settle all, or any part of a claim, which can be made by either a Defendant or Claimant, without prejudice save as to costs. The rules for making such an offer can be found under Part 36 of the Civil Procedure Rules.
Making and Accepting a Part 36 Offer
A Part 36 Offer can be made at any time in the claim and can be made before the commencement of proceedings. The offer should be made in writing, clarifying which part of the claim the offer applies to and confirming that it is a Part 36 offer. The offer should be open for acceptance for at least 21 days.
If a Claimant rejects a Part 36 Offer and proceeds to trial, they will be required to pay the Defendant costs "from the date on which the relevant period expired to the date of judgment" in the event that they fail to obtain a judgment which is better than the Defendant's Part 36 Offer.
If a Claimant makes a Part 36 Offer which the Defendant fails to beat at trial, the Claimant will be awarded a 10% uplift on damages as well as the entitlement to recover costs from the date of expiry of the relevant period, on an indemnity basis, including interest on those costs up to 10% above the base rate.
If a Defendant accepts a Part 36, the claim will be stayed from the date of acceptance.
King V City of London- Facts of the Case
On 15th February 2017, a consent order was agreed stating that City of London Corporation should pay the Claimant, £250,000 plus costs "to be assessed if not agreed on the standard basis." Detailed assessment proceedings were commenced after the Claimant served his bill of costs. On 12th December 2017, a letter was sent on the Claimant's behalf and was headed "Part 36 Offer" and stated that they would accept £50,000 in full and final settlement of the costs detailed within the Bill. They also stated;
"This offer is made pursuant to CPR 36. The offer is open for 21 days from deemed service of this letter. If the offer is accepted in this time the Defendant shall be liable for the Claimants costs in accordance with CPR 36.13. The offer relates to the whole of the claim for costs within the Bill and takes into account any counterclaim but excludes interest."
On 13th June 2018, a detailed assessment was held as the City of London did not accept the offer to settle costs. The bill was assessed at £52,470 excluding interest. This meant that the amount offered to the Claimant was higher than their offer and, if the Part 36 Offer was indeed valid, the Claimant should be entitled to the interest on the costs of up to 10% above the base rate. The question for the Court now, was to decide whether the Part 36 was valid as it expressly stated that it excluded interest. The Judge at the Court of Appeal held that a part 36 Offer cannot exclude interest and stated;
"a Part 36 offer must, if it offers to pay or accept a sum of money, be inclusive of all interest, as CPR 36.5(4) says. Interest cannot be hived off. True it is that, on occasion, there may be room for substantial dispute as regards interest and that the amount at stake could be large, but the same could be said about costs."
The Claimants then presented the argument that the offer could be construed as an offer to include interest, this was also rejected by the Court with the Judge stating;
"To my mind, however, it is inconceivable that CPR 36.5(4) was meant to turn an offer specifically stated to be exclusive of interest into one including interest. That would grossly distort the offeror's intentions. Had the City accepted the offer, Mr King would have found himself unable to claim interest even though he had said in terms that interest was to be excluded."
Why is the Decision in this Case Important?
The decision in this case highlights the importance of making sure your offers are valid and compliant with the rules set out in Part 36 of the CPR. It demonstrates how an invalid Part 36 Offer can have major consequences for the recovery of your firm's legal costs.
How Can we Assist?
The Legal Practice Support team are always happy to help with any costs issues, and the author can be contacted via email at stacey@legalpracticesupport.co.uk
Our Costs Director, Robert Collington, can be contacted via email on robert.collington@legalpracticesupport.co.uk or by telephone on 01204 930234.
In addition, if you would like any information on how your Proclaim system can be developed to ensure the content of your Part 36 Offers are automated to ensure validity, or to assist with with the preparation of the new electronic bill of costs, get in touch with our Head Proclaim Developer, James Denby, via e-mail on james.denby@legalpracticesupport.co.uk
You can also get in touch with us via the Contact Page on our website.
Read More